She is beautiful, she is fearless, and she is always open about her life and relationships. She has made so many headlines. She is one of the highest paid actors in Bollywood Film Industry. Yes! I am talking about the Queen of Bollywood – Kangana Ranaut.
The Films
She started her film career with the movie Gangster (2006) and won Film Fare Award for best female debut also.
Then there was no time to look back… fashion, Queen, Tannu Weds Mannu – all are on the list of big hits.
The Love for Kangna continues….
The bubbly smile, flawless skin and curly hair – the Himachal beauty has won our heart already.
Her honesty, her fearless attitude, her words against nepotism makes us fall in love with her again and again.
She has proven that she doesn't need the Khan's help for Bollywood entry.
Also Read: Deepika Padukone – The Stunning Beauty
The Oh So Glam Airport Looks:
The fashion polices love to stalk the airport looks of the celebs and Kangna is not an exception here. Every time she has made us dumbstruck with her stunning airport looks.
Here are few snaps for you…Copy & Flaunt
Kangna & The Saree Affair:
We have spotted Kangna so many times wearing saree
Kangna – The Regal Splendor: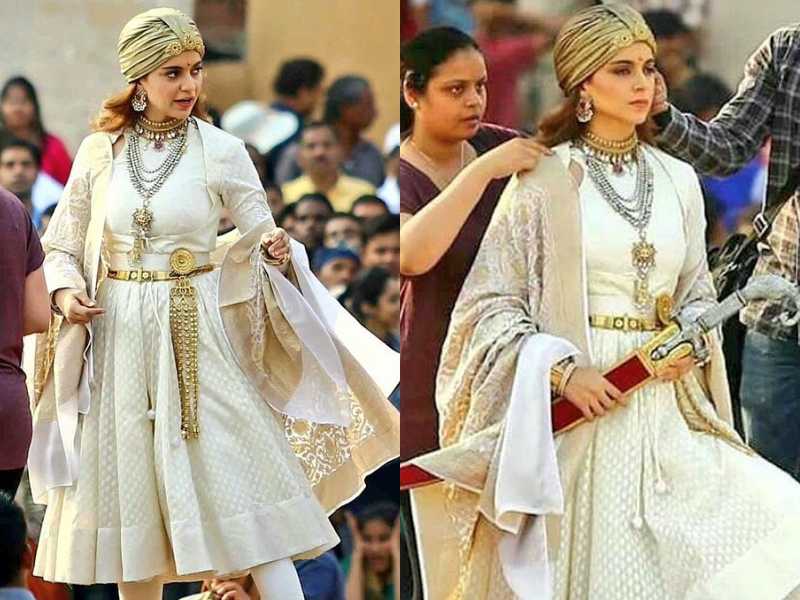 We all have witnessed her amazing journey in Bollywood. She has played the women-centric characters always where the acting skill is extremely important to attract the viewers. In Bollywood, generally we have seen the Hero is the center of attraction but Kangna has completely broken up such stereotype concept.
Nowadays she is busy with her upcoming movie Manikarnika which is again women-centric film. The epic film is based on the life of Rani Laxmibai of Jhansi.
But Sarva Brahmin Mahasabha has started opposing the film so I think its heading to Padmavat way. 🙂
Kangna is one of the powerful actors of Bollywood industry and personally I am a big fan of her. I wish she would cross all the hurdles of life and conquer the world with her talent.


This post is written as a part of the #AlexaTheIncredible campaign hosted by #womenbloggerwb