Running socks!! Yes, these are the socks designed specifically to run. The running socks are different from the normal day to day socks as they keep the feet comfortable and dry when running for a long duration of time. While running, these special socks provide not only comfort but also functionality, durability and even help you look fashionable.
Socks protect the feet from rubbing against the inside of the shoe. This rubbing in the presence of moisture is the culprit behind most of the foot problems. You wouldn't want foot problems like blisters, ingrown toenails, infections and other issues that may arise due to prolonged wearing of socks not suitable for running. So, the sports socks will not only help you optimise your performance but will also keep your feet healthy and happy. After all, you depend on them for running!
Every runner invests time and money in selecting the right pair of running shoes as it makes a difference to the performance output. Then why settle for casual socks? Selecting the right pair of running socks is crucial as they have an important supporting role:
It is important to ensure that feet remain in good health. To promote good health, they must remain dry, breathe easy and do not stink after you have run. Running socks help the feet do all this and keep fresh.
Reducing Movement Friction
Running socks provide a grip that keeps the feet stable inside the shoes. Casual socks are bound to slip inside the shoe because the feet are surely going to sweat during running. The reduced movement of feet inside the shoes lessens the friction thus reducing the chances of developing blisters.
Running socks are made of special materials that soak moisture and sweat from the skin. As the skin remains dry, there is reduced friction and again lesser chances of developing blisters.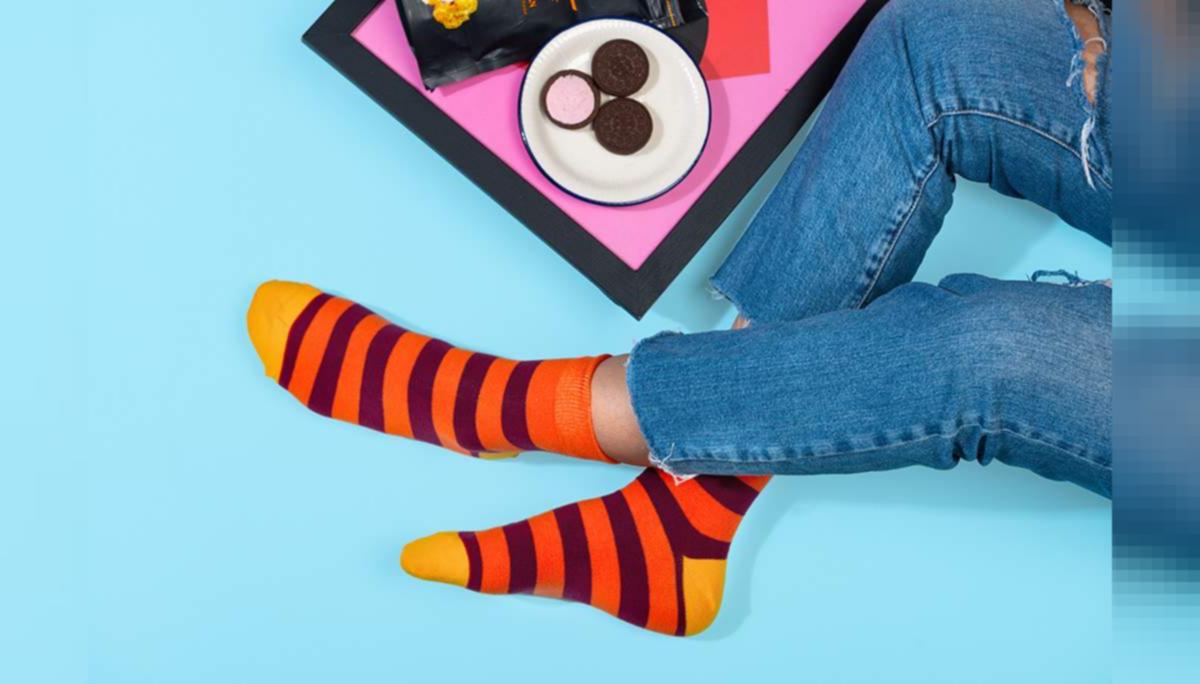 Though it may not matter when the running track is level, Sports socks makes a world of difference on the rugged, hard, or uneven terrain. The extra cushioning and padding provide support to toes, balls of feet and ankles.
Running socks can be the right solution when your ankle joints are weak. You don't want to wear wraps or crepe bandages for support and yet don't want to give up running. Then, you need to go for atheletic socks that create firmness around the ankles and continue the support right till the top end of the socks.
Running socks intend to draw away moisture, reduce the occurrence of foot problems and keep the feet comfortable. They may be more expensive than typical casual socks but they will surely be more economical in the long run. Many people think that running socks are just a fancy, expensive item but the technicality behind them assures that there are real benefits to be had.
Try a pair of good quality running socks on your next running sprint.
Stay Connected With Me Over Facebook | Instagram | Pinterest | Twitter

© Sayeri Bhattacharya
Disclaimer:  The details mentioned in the post are true to author's knowledge and for information purpose ONLY. Unauthorized use and/or duplication of this material without express and written permission from this site's author and/or owner is strictly prohibited. Excerpts and links may be used, provided that full and clear credit is given to Sayeri Bhattacharya (Sayeri Diary) with appropriate and specific direction to the original content.