Hello Everyone,
I am a true movie buff and a big time fan of superhero movies. Whenever I feel low or sad, I just go online and watch one or two of my superhero movies, and it works like a charm.
Whether you are a child or an adult, the superhero craze remains unchanged. Be it popular comic-book heroes in Hollywood or our entertaining desi characters, superheroes have never failed to entertain and amaze us.
On the note, let me share a list of my all-time favorite Superhero Movies:
Superman
Everyone knows who Superman is. Based on the popular DC comics character, the story of Superman has been told in many movies and shows. As of today, the character has been played by almost 10 actors till date. The last movie Justice League released in 2017.
Spider-Man
My second most favourite superhero who can crawl all over the city and defeat his enemies with his spider web. After many animated and live-action TV shows since the 1960s, the first Spider-Man movie was released back in 2002. The success of which continues to draw audiences to the big screen till now.
Hulk
Hulk, last seen in Avengers Infinity War, is a giant green humanoid monster who is insanely strong and powerful. But it is the 2003 film based on the character that has a special spot in my heart. In the movie, Eric Bana plays Bruce Banner/Hulk. Trust me, this is a film that puts me on an emotional roller coaster every time I watch it.
Now coming to our Masala Bollywood movies! I do feel that there is a huge absence of outstanding action-packed Superhero films in our Indian Film Industry.
Mr India
Going down the memory lane, one movie that has been adored and remembered by all ages till date is Mr India.  The flawless acting of Anil Kapoor and Sridevi and its unique storyline makes it a classic I love to rewatch.
Krrish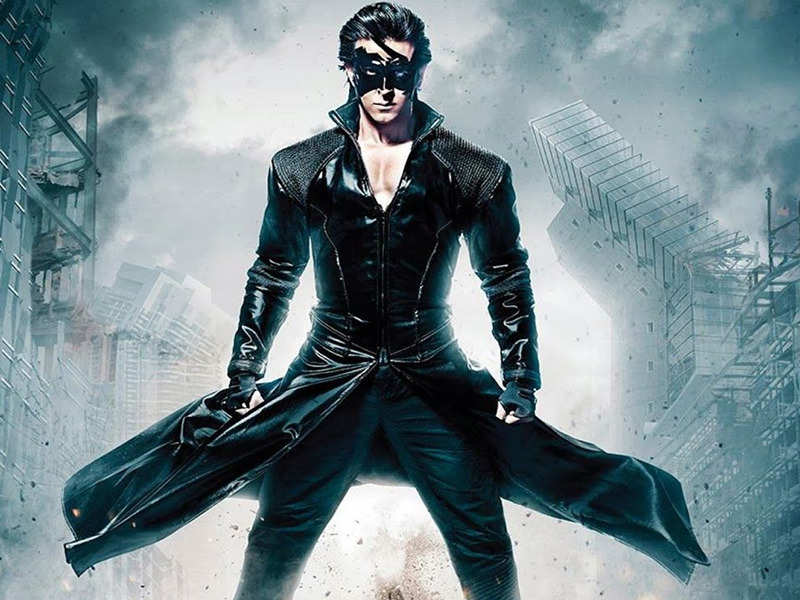 Being a big-time fan of Hrithik Roshan, I never missed a chance to watch him on the silver screen. To be honest, Krish is my favorite Desi Superhero. With excellent cinematography, breathless action sequences and stunning VFX, the Krrish series can give any Hollywood superhero movie series a good competition in my opinion.
Also Read: Did you find your VEERE?
But all these movies were majorly very action driven. Grand visuals and spectacular action dominated the screen. I always thought about why don't superhero movies talk more on the emotions behind being a superhero.
So, it was a pleasant surprise when I came across a movie that focussed on those emotions. The icing on the cake – the movie is the first Bengali superhero movie, Aranyadeb.
Aranyadeb- It is a story of a simple, innocent man Aranya and his childhood friend Deb. Aranya believes he has special powers which should be used to protect people. But no one believes him. On the other hand, his childhood buddy Deb grows up to be very successful and famous. A few years later, when they meet again, they discover interesting facts about each other that form the unique superhero story of Aranyadeb. The film is starring Jisshu Sengupta as Aranya and Mir Afsar Ali as Deb. Also, we can see Sreelekha Mitra, Paran Banerjee, Saayoni Ghosh and Arunima Ghosh playing different characters in this movie.
Now, coming down to the most exciting part. Aranyadeb has already been released on the ZEE5 app. A ZEE5 original, I highly recommend you get a subscription to its Premium pack right away. Along with Aranyadeb, the platform has many other superhero movies that I am sure you would love to watch.
You can watch Aranyadeb here.
Do share your favorite Superhero movies in the comment below.
That's all for the day. Hope you enjoy reading as much as I enjoyed writing it. See you in my next post.
Stay Connected With Me Over  Facebook | Instagram | Pinterest | Twitter
© Sayeri Bhattacharya
Disclaimer: This is a sponsored post.The details mentioned in the post are true to author's knowledge and for information purpose ONLY. Unauthorized use and/or duplication of this material without express and written permission from this site's author and/or owner is strictly prohibited. Excerpts and links may be used, provided that full and clear credit is given to Sayeri Bhattacharya (Sayeri Diary) with appropriate and specific direction to the original content.