Coastal living is a design trend that isn't showing any signs of stopping. You see coastal themes in anything from commercial spaces to residential properties, and even some interior design firms Santa Monica CA have built their reputation as a leader in this style. What draws so many people to this type of interior design? When you consider the elements and the overall vibe, it makes a lot of sense.
Elements of Coastal Living
If you aren't sure about what components define coastal living, here are a few of the characteristics. The style includes lots of textures in soft, neutral colors that may stick to white or cream or even add subtle shades of bottle green, teal, or sky blue. An open floor plan with lots of natural light adds to that coastal feeling, and you may see a combination of modern and traditional furnishings used together for a more personal touch. It's part eclectic and part ethereal, and the result is a relaxed, peaceful feeling that can be the perfect way to unwind from the hectic pace and stress of the world outside your door.
Variations of a Theme
Coastal living is not about kitschy knick-knacks featuring mermaids, beach umbrellas, or flip flops; it's much more of a sophisticated, simple elegance, especially when you work with someone who specializes in interior design Malibu. That being said, you can still take coastal living in any direction that you prefer. Here are some of the subgenres of this type of design:
Tropical coastal, which concentrates on brighter color palettes, greenery, and natural materials like jute rugs and wicker, teak, or rattan furniture
Mediterranean coastal, which may have elements of artisan tile work, terracotta and other rich tones, iron or dark metal, and heavier wood fixtures
Cottage coastal, which may incorporate a traditional beachy feel, with white and navy accents
None of these concentrates on nautical details or an emphasis on seashells and other collectibles, and while it's perfectly acceptable to add a touch of maritime or beachcombing accents here or there, it should be understated, not the main attraction.
Another Day in Paradise
With all the natural light, soft furnishings, interesting textures, and neutral tones, coastal style feels like you're on vacation without leaving the comfort of your home. Interior design Santa Monica focuses on this relaxed attitude and simple, minimal approach to take you away from the worries and cares, transforming your home into a private oasis. It makes any environment an easy place to be, and without lots of clutter or formal fixtures, it's also an easy look to maintain. Even as coastal living evolves, moving away from overstuffed furniture to more streamlined, tailored pieces, it still maintains that sense of tranquility that you want and deserve in your home.
Less Is More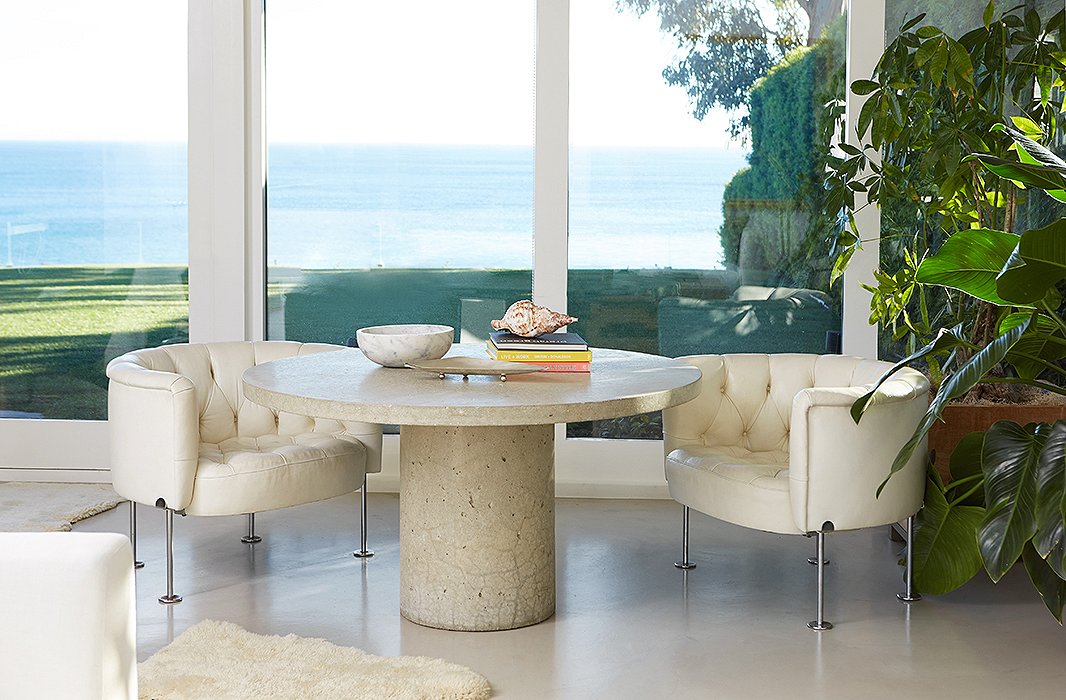 If you want to update your coastal living style or redo your current space to feature more elements of this type of interior design, you can speak with a professional who can show you examples and help you select furnishings that work for your space. You can also get lots of good ideas by looking through magazines or online to see what elements other homeowners have integrated into their coastal living style.
 Stay Connected With Me Over  Facebook | Instagram | Pinterest | Twitter

© Sayeri Bhattacharya
Disclaimer: This is Guest post. The details mentioned in the post are true to author's knowledge and for information purpose ONLY. Unauthorized use and/or duplication of this material without express and written permission from this site's author and/or owner is strictly prohibited. Excerpts and links may be used, provided that full and clear credit is given to Sayeri Bhattacharya (Sayeri Diary) with appropriate and specific direction to the original content.