Our child is the precious diamond of our life. We, the parents nurture them with all care and love.Their happiness is the ultimate wish of our life and we give all efforts to gift them a bright future.
But sometimes, our over expectations make their life miserable.We may be had a dream to become a dancer or singer or a good badminton player what we want to fulfill with them. We enroll their name in today's rat race and make their life difficult with all possible ways.
We know, Play is the best form of learning.Help them to learn from our surroundings, our nature can be his/her best friend.As a parent, we have the responsibility to make their life beautiful.Don't always scold them rather play with them, spend quality time with them.
We have father's day, mother's day, Valentine's day and we have The Children's Day also!! 🙂
So let's celebrate this Day with your kid. Don't restrict it as a school event only. Do something different, bring a smile to your kid's face I think is the biggest achievement of our life.
So let's dig out some ideas to bring happiness to your home on this special day:
1. Decorate your Kid's Room:
You can do small decoration to your kid's room.If you have a good budget then color the room with your kid's favorite cartoon characters.Buy a colorful study table. If your little star is a cricket fan, then make a grass floor for him.
2.Gift Him Toys:
Give him surprise with some amazing toys.Buy his favorite toys to see the smile on his face.
3.Bring Bucket Full of Chocolates:
All children have special love for chocolates.Gift him so many chocolates from the brand Cadbury.He will be surprised to see that the person who scolds him always for eating Cadbury's, now giving him so many chocolates!Now, this is the moment for you to cherish…:) #CadburyDairyMIlk #ChildrensDay #KuchMeethaHoJaaye
Baccho Ke Saath Bacche Ban Jaayein
4.Order Food:
If your kid is a foodie, then order his favorite dishes today. If you are a good cook then you can try something on your own also… 😉
5.Entertain Him:

You may play his favorite game with him, take funny selfies together and Ya, don't forget to dance together. I know, all these may sound weird for you but do these for once at least just to make your little star happy.
6. A Kids Party:
Let him enjoy the evening with his friends.Food, dance, gifts all will be there to entertain the kids.They will enjoy all together.
7.GrandParents Company:

Children love the spend time with their Grandparents. Do not restrict them for the sake of study.Ask him to spend time with them.If you live far away from them then do a video call with them.
8. Encourage Him To Learn:
You don't need to teach him anything. You just have to live a life that can set an example for him.Share your childhood stories, paint a picture together, pamper him in all possible ways.For this day at least, be a child again!
9.Go for a Family Dinner: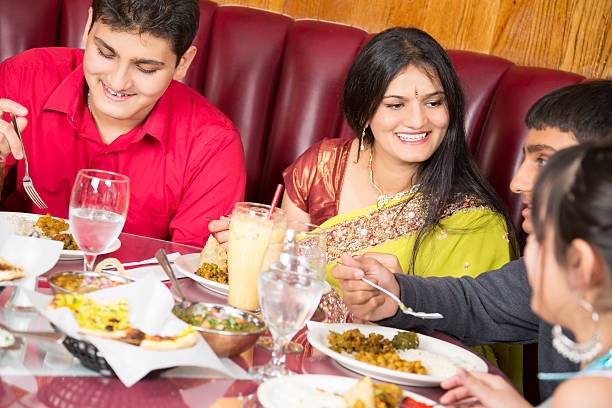 If you are working parents then I know, managing time for your kid is a difficult task. So use this day. Go to a family dinner together. Eat good foods & enjoy the ambiance.
10.Bring Smile For Orphans:
If the entire globe is your home then all the children is your own.This children's day, bring happiness to all those orphans who don't have Mom & Dad.Gift them Cadbury's to see their smiling face.If you want you can buy a new dress, books, toys for them too.Let's enjoy the flavor of universal parenting. #CadburyDairyMIlk #ChildrensDay #KuchMeethaHoJaaye
Hope these ideas will work for you to celebrate this Children's Day as a fulfilled day. Kids get surprised and loved it when their parents start behaving like a kid with them.
So, this time treat the day as a special one and put all your creativity and innovative ideas together to make it a memorable one.
Do not forget to share your views and thoughts (as a child or as a parent) about Children's Day in the comment box below.
Author: Sayeri Bhattacharya