Diwali is around the corner and this year also we are planning for a small celebration. But this year it's going to be an in-house celebration with lots of love and happiness.
And we can't even think of our Diwali without sweets!
This year I am planning to make some easy lip-smacking sweet recipes such as Laddoos and Gajar ka halwa that will make your Diwali more sweeten!
Gajar ka halwa: Every year I make gajar ka halwa for Diwali. And the smell of melted ghee with juicy carrots take me to my childhood days. My grandma used to make gajar ka halwa for us and now I make this dish for my family. Make sure that you Décor this dish with cashew nuts, raisin and almond to have the best eating experience. 
Ingredients: 650 gm juicy carrots, 4 cups of milk, 4 tablespoon ghee, some almond, cardamom, raisin and cashew, 10 tablespoons Sugar
Besan Laddoo: This is a popular Indian sweet dish made of besan (chickpea flour or gram flour), sugar, and ghee. It is perhaps the easiest recipe and you can even involve the little members of your family for the preparation. You can store these yummy besan laddoos for some weeks in an airtight glass jar. If stored well, besan laddoos have a long shelf life. This can help you relish them for many days. 
Ingredients: 2 cups of gram flour, 1/2 cup ghee,3/4 cup sugar, powdered 1/4 tsp green cardamom, powdered Almond and Pistachios for garnishing
Kheer: Kheer is a chilled South Asian dessert made from slow-cooked rice, milk, and sugar, much like a rice pudding. From birthdays to festivals, we Bengalis make Kheer for all the special occasions. It is very easy to cook and with heavenly taste. 
Ingredients: 1 litre Milk, 100gm rice, 1 tablespoon ghee, 50gm raisin, 75gm batasha, 75 gm sugar, 2 green cardamoms, 1 pinch camphor
Motichoor Ka Ladoo: It is a round-shaped sweet made from fine, tiny balls of besan. My son loves motichoor laddo. Every Diwali I make sure that I am ready with the ingredients to make this dish, especially for my son.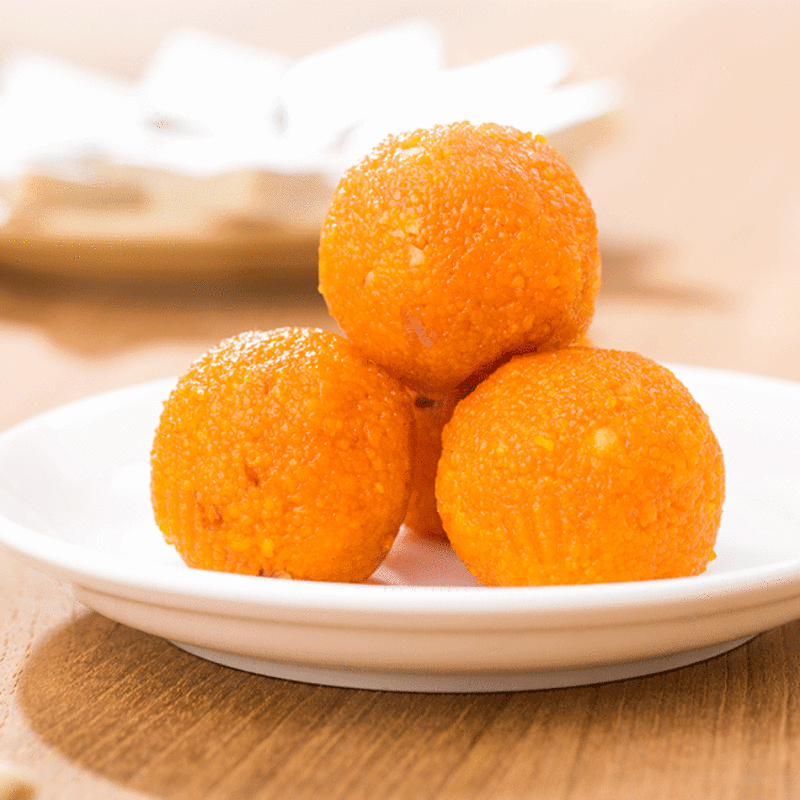 Ingredients: Fried boondi, 1 cup sugar, ½ cup water, 1 teaspoon kewra water, 2 pinches of cardamom powder, orange food colour.
Gulab Jamun: It is made mainly from milk solids, traditionally from khoya, which is milk reduced to the consistency of a soft dough. My father in law loves Gulab jamun and Gajar ka Halwa so much that every Diwali I have no option but to make these two sweet dishes for him specially.
Ingredients:
For Gulab Jamun: 1 cup milk powder, 5 tablespoon maida, 1 tablespoon oil, 1 tablespoon ghee, 2 to 4 tablespoon milk, 1 tablespoon curd, 1 pinch baking soda, oil for fry, 1 tablespoon chopped pistachios
For Sugar Syrup: 1.5 cup sugar, 1.5 cup water, 4 cardamoms, 1 tablespoon rose water
So you can try these easy sweet recipes and celebrate Diwali at home with your family.
Stay Connected With Me Over  Facebook | Instagram | Pinterest | Twitter
© Sayeri Bhattacharya
Disclaimer: The details mentioned in the post are true to author's knowledge and for information purpose ONLY. Unauthorized use and/or duplication of this material without express and written permission from this site's author and/or owner is strictly prohibited. Excerpts and links may be used, provided that full and clear credit is given to Sayeri Bhattacharya (Sayeri Diary) with appropriate and specific direction to the original content.